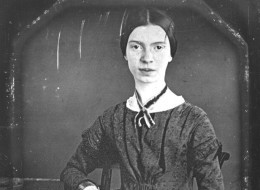 I love many poems by Emily Dickinson. Two of the poems show her mindset to some degree. One is about a fly that buzzed and the other poem is about chambers. Her poems were great! I think they told us a lot about her and what she thought about her life. I posted two of my all time favorites from her below. It looks like she was quite sad.
One need not be a chamber to be haunted,
One need not be a house;
The brain has corridors surpassing
Material place.
Far safer, of a midnight meeting
External ghost,
Than an interior confrontin
­g
That whiter host.
Far safer through an Abbey gallop,
The stones achase,
Than, moonless, one's own self encounter
In lonesome place.
Ourself, behind ourself concealed,
Should startle most;
Assassin, hid in our apartment,
Be horror's least.
The prudent carries a revolver,
He bolts the door,
O'erlookin
­g a superior spectre
More near.
Dying
I heard a fly buzz when I died;
The stillness round my form
Was like the stillness in the air
Between the heaves of storm.
The eyes beside had wrung them dry,
And breaths were gathering sure
For that last onset, when the king
Be witnessed in his power.
I willed my keepsakes, signed away
What portion of me I
Could make assignable
­,-and then
There interposed a fly,
With blue, uncertain, stumbling buzz,
Between the light and me;
And then the windows failed, and then
I could not see to see.
Read the Article at HuffingtonPost